Our Spaces
Offering Country Hospitality with Modern Flair
The Hibernian Hotel is a traditional country pub that has been enhanced with modern, comfortable facilities and offers the perfect holiday accommodation matched with delicious bistro dining for couples and families alike.
We offer a variety of different spaces for you and your family to enjoy so that you can seek out just the right environment to match your mood and energy levels at any given point of the day.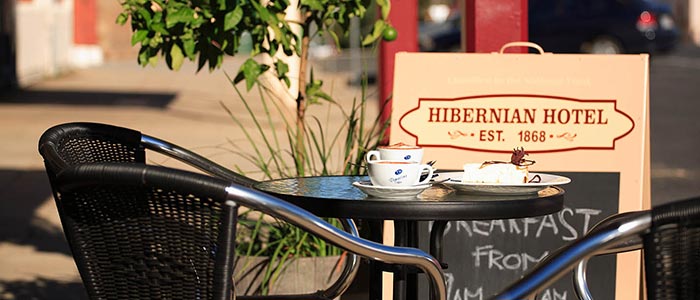 Lounge & Bar
Come and mix with the locals for a drink in the public bar when you crave some socialising in a friendly environment. Or feel free to sit and relax in the Flush Lounge or Lounge Bar for a pre-dinner drink, intimate family occasion or quiet night out. Perhaps you would like to absorb the energy and bustle of the town centre by enjoying a hot coffee on the footpath or outdoor patio.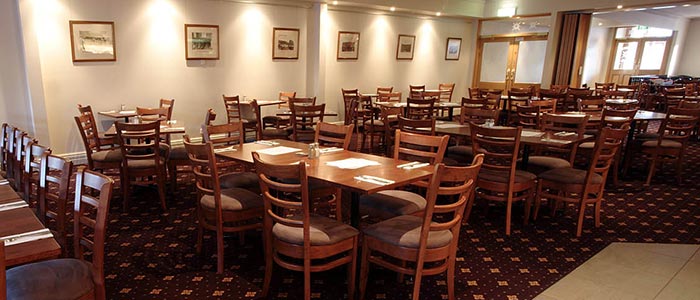 Bistro Dining
When hunger strikes, come in and enjoy a delicious meal with your family or group of friends in our large and well-stocked bistro dining space where we happily cater for children, both large and small.
The Hibernian Hotel warmly welcomes folks from all walks of life to come and enjoy our facilities. We offer disabled access throughout the hotel and accommodation and are more than happy to receive any special requests.
We look forward to serving you here at the Hibernian Hotel.